School Highlights
With the end of the year wrapping up, May and June have been busy for students and staff at EPIC Academy. Marked by excitement for the future, reflection on the past school year, and celebration, the last month has been event filled. Our students have explored their college and career options, shown they are prepared for success in the future and invested their time and energy into their school and the greater community. Here are a few highlights from our recent event.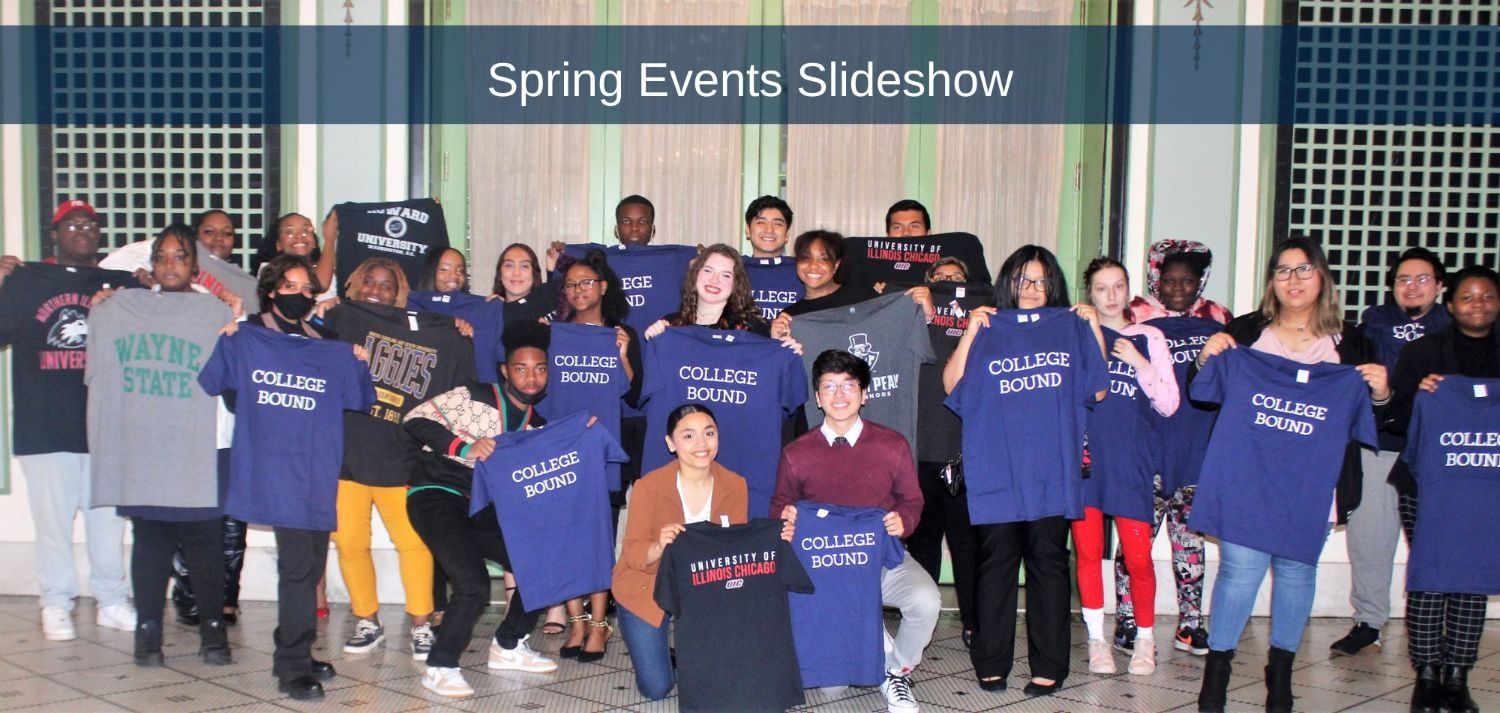 Let There be Peace
On Saturday, May 14, Celeste Roman (class of '22) led students from Culture Club along with other EPIC students in the planning and execution of a community event titled "Let There Be Peace." The event featured healthcare information and resources, free clothing, food, games, face painting, music, and more. Representatives from the CAPS program from Police District 4 mingled and danced with community members and the fire department hosted truck tours. Community members of all ages showed up to gather together and have a good time in a safe and supportive environment.
Partners include Spanish Coalition, South Shore Hospital, Access Community Health Center, New Life Spanish Campus, and Harbor Indiana Church.
The event was a success and the message about community members coming together to lend a hand, show kindness, and promote peace resonated throughout the event. We are proud of our young leaders and their desire to invest in and improve their community.
Decision Day
On Wednesday, May 18, we hosted our Senior Decision Day event and celebrated the achievements of our scholars and recognized their post-secondary plans, which include attending college or a trade school, enlisting in the military, or going into the workforce.
Throughout the evening, we acknowledged the top 11 students with the highest grade point averages for their academic excellence and celebrated the efforts and success of all graduating seniors. Our scholars were awarded more than $5M in scholarships. One student, Fabian Godinez, was awarded more than $1M.
This year was challenging as students returned to in-person learning after a year and a half of remote instruction. We are so proud of the hard work, dedication, and tenacity of our students and staff. We look forward to the bright futures that lie ahead for our Legends.
Crew Olympics
On Wednesday, June 1, we held our annual Crew Olympics. This signature all-school competition includes a spirit march to get the day started, led by our marching band as each crew joins in the line and walks out to the competition field. Students competed in a series of tug-of-war, three-legged races, dodge ball, trivia, and an architect challenge to see which crew would take home the win.
There was something for everyone to use their strengths and shine. Winners received prizes such as free yearbooks and wireless earbuds and speakers. Although Crew Olympics is a competition, it is truly a community-building event that fosters teamwork, school spirit, and leadership. Check out these moments from the day's events.
Career Intensives
During the week of June 6, EPIC Academy held our bi-annual Career Intensives. We are grateful for the partners and staff who helped expose our students to potential career paths. EPIC students heard from professionals and worked on projects related to information technology, finance, wholesale distribution, pharmaceutical sales, trading, healthcare, human resources and manufacturing. Early exposure to a career they may not have considered can change a student's career trajectory. Their options are limitless.